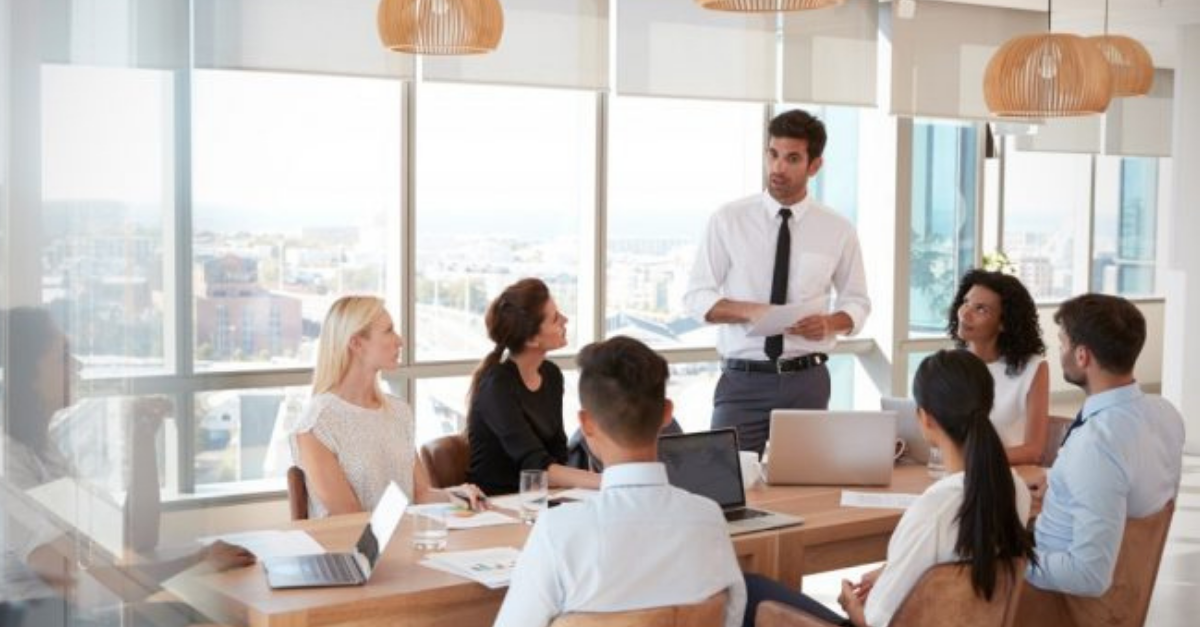 Video Conferencing vs Face to Face Meeting: How to choose them?
2 years ago
By Jeksani Mounika
"Communication is not the main thing. It's the only thing to collaborate with teams".
Managing communication and collaboration via technology is the current trend. Either intra or inter-team collaboration, setting up meetings is mandatory. Presently, there is debate running on video conferencing vs face to face meeting and which one to choose. You might have heard that every coin has two sides. Likewise, both modes of communication channels have their benefits and pitfalls. As per the present COVID-19 scenario, we shouldn't arrange physical meetings as the state is under social distancing. Courtesy of virtual meetings, distance can't stop business operations and can't stop communication among the remote teams anywhere in the world.
Let's dive deep into the details of each before going to the final verdict.
Face to face meeting: All-time favorite
In this mode of communication, all participants get together in the same meeting room either it is at restaurants, board rooms, or offices. Many advanced technologies may come and go but face to face meeting remain tall. It's the power of face-to-face meeting. It creates strong bonds between businesses and clients and between two businesses.
Face-to-face communication in business:
Face to face (F2F) is the best communication channel. The blend of tone and body language with the meeting agenda makes a difference. For businesses, the first and the final meetings should be F2F for greater starting and closing of deals, projects, etc.
Let us glance at some of the face to face communication statistics:
100% of people assured that F2F meetings are mandatory for long-term business relationships.
Convenience rate is more in F2F than Virtual
Most of the high-end projects and its plans are needed to be private within the walls. At that time, businesses prefer F2F
meetings.
If you want to inspire team members, F2F is mandatory.
F2F meetings generate 13 ideas whereas virtual meetings can generate 10 on an average.
For every dollar they invest in traveling, they reap 10 fold value.
Advantages of face to face meeting:
The message is clearly interpreted before you speak through body language.
Participants/team members can be more comfortable and there will be a greater concentration and attention to the topic.
The body language help to know whether the participants are active or not.
One-to-one meetings help in reducing misconceptions.
Cons:
On the flip side, these meetings are expensive as one needs to hire meeting venues and put facilitating costs. You need to choose the common timing of participants and arrange meetings. Besides, the late arrival of participants is another headache. It consumes both time and money.
Virtual meetings: Last-minute saviors
In a nutshell, virtual meetings include web conferencing, video conferencing, conference calls. In case of emergency, we can't arrange the face to face meeting instantly especially when the participants are at different locations. Thanks to virtual meeting tools that help in arranging meetings in a fly at any time. Hence, they are regarded as the last-minute saviors. For arranging virtual meetings, all you need is a good internet connection, robust audio & video tools, and rigid software. Cattle Call, Zoom, GoToMeeting, Webex are now leading tools that are running the virtual meetings during the COVID-19 pandemic.